My daughter and I have been looking around the great wide world of craft blogs for Valentine card ideas this year. Last year, we recycled some cardboard by prettying them all up for her Kindergarten class. We saw a few ideas for this year, but she really like the personalized lollipop cards. So, she put on her pretty pink dress, and here's what we came up with!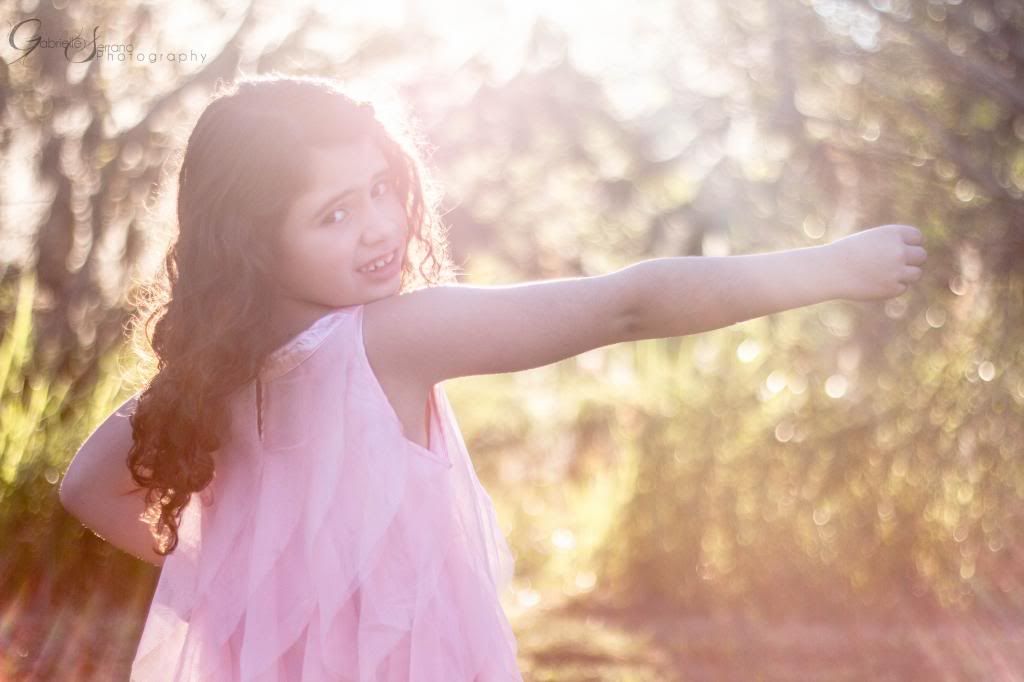 Since Valentine cards usually come with a variety of pictures/phrases, we thought we would choose from four different poses.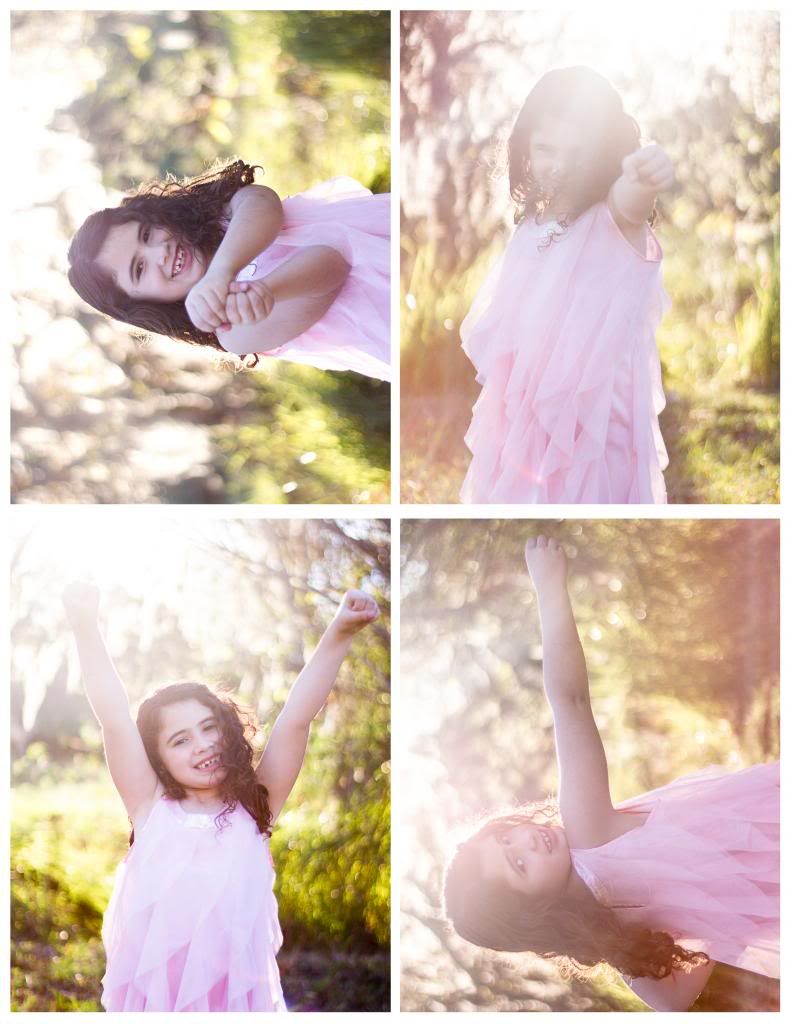 I made the above collage in Lightroom, but you can do the same on picmonkey.com (for free).
I added the same phrase on each one in PicMonkey: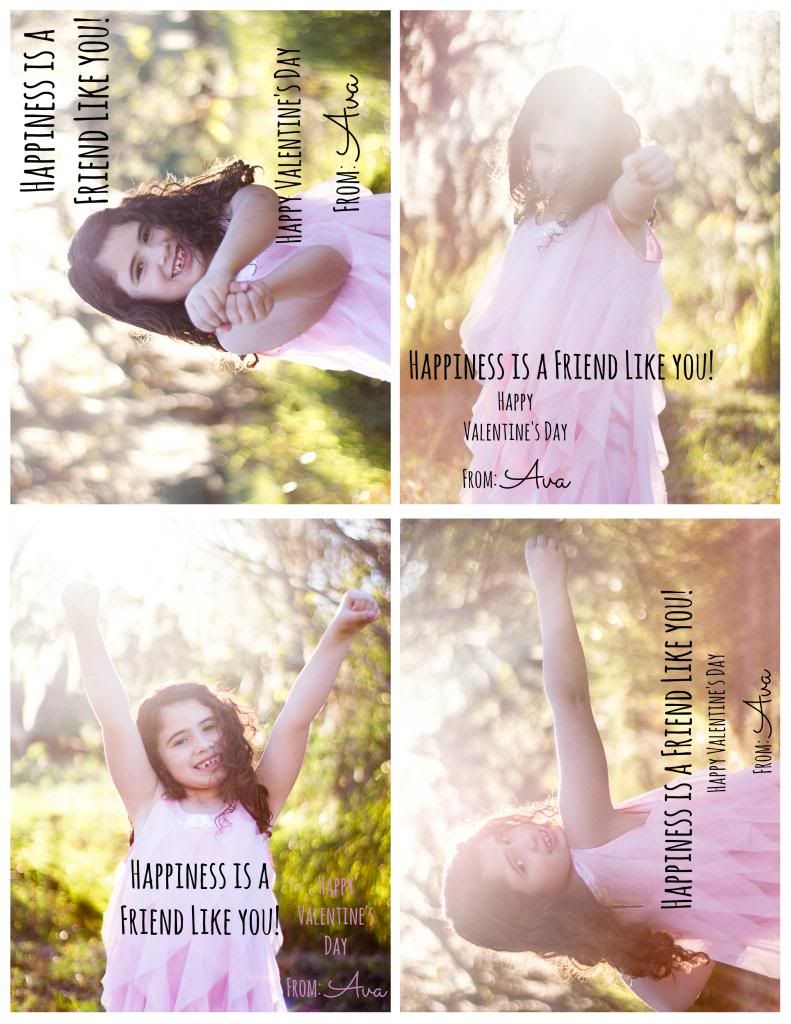 "Happiness is a friend like you!"
Since I'm trying to conserve as much ink and paper as possible, I printed these collages as 5x7s, which made the cards wallet sized.
I have a jewelry punch (I have no idea what it's called), which was small enough to punch holes, where the lollipop would go through the card.
Here's the end result:
Linking Up: