This little nook in my house has been decorated a number of times. I think it's been featured on TLYF the most, I'm sure. Well, I finally decided to use this space as an actual desk. I don't really enjoy being in my office. There is too much going on in the house, so, at least in this spot, I am more aware of my surroundings and not closed in. Enough of the blah, blah, blah, and onto the decor!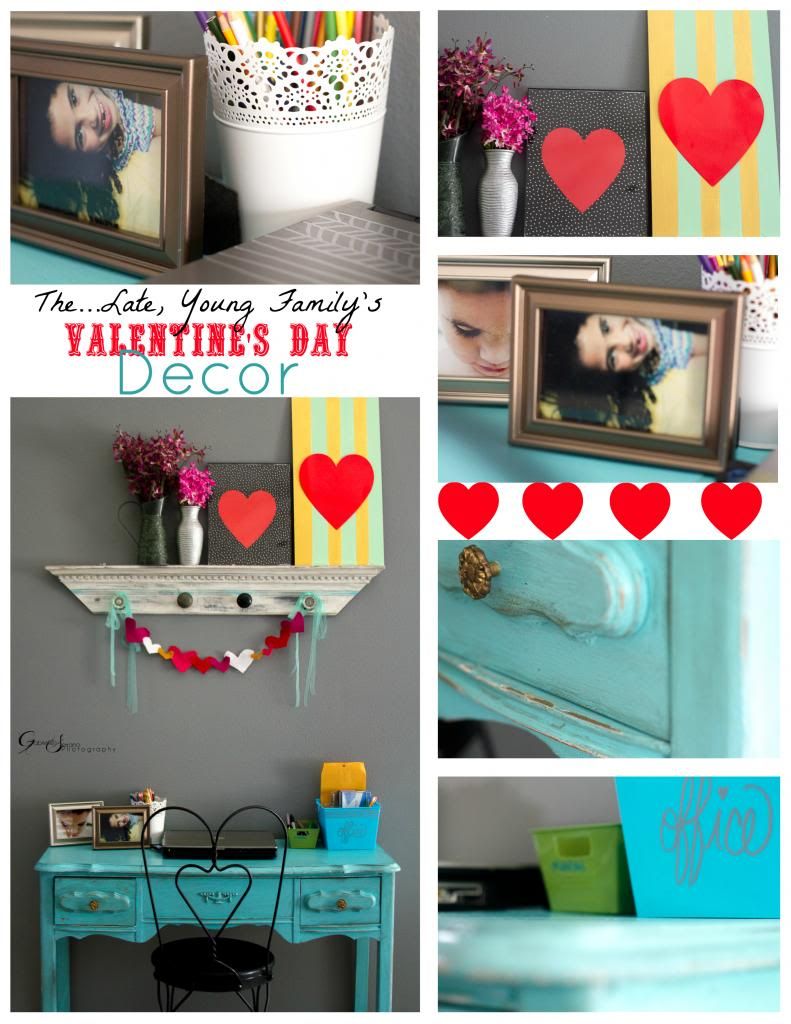 It looks really simple, but it started out a little extravagant, aka overboard. I had crepe streamers taped to the wall in various patterns, large vases with over-sized bouquets. It was Valentine's Day on crack. After staring at it for like two days (and watching streamers fall down way too many times), I toned it down.
I took this gold/mint painted MDF from my Christmas decor (see below),
...and taped a bright red heart on it (bought at Party City). I also cut out a piece of fabric, taped on a similar cut-out heart, and placed it into an empty frame.
The banner was really simple. I cut out various heart-shaped pieces of felt (no tracing or anything fancy), hot-glued them together, and then I glued on 4 pieces of Dollar Tree ribbon to both sides.
In case you're wondering, I bought the doilie-esque vase at IKEA. I tried looking for it on the website, but no luck. I did, however, find them around the gardening section.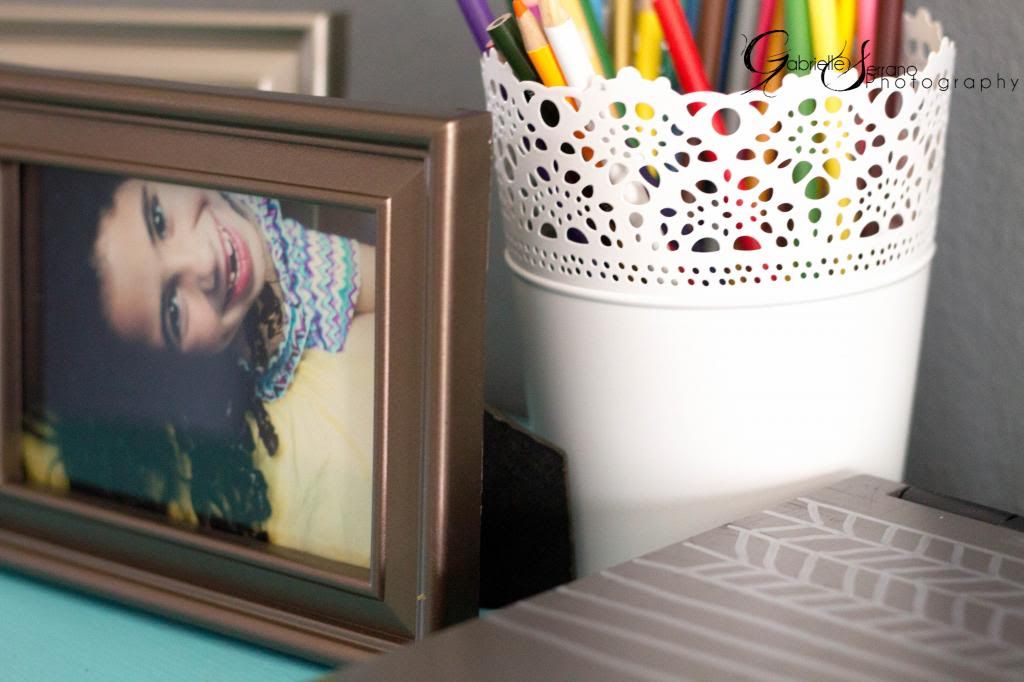 The small organizing bins are from the Dollar Tree. I easily customized them with some metallic permanent markers.
One more look:
Once the holidays are over, I immediately start looking forward to Spring, so this is a nice in-between stage (even if it is 80 degrees outside). I'll have an easy Valentine photo booth idea posted tomorrow night!
Linking Up: