My mother-in-law, Nori, found a horribly painted sewing table at a garage sale about 5 or 6 months ago, and she bought it for me. She knows that I'm always looking for a great piece of furniture to pretty up, and I finally completed the task.
Here is a sort-of before picture. I already sanded off the 50 layers of ugly yellow on the top. As you can see, I started to sand it off the remainder, but then I decided I wanted to keep a shabby two-tone look. I sanded some parts of it bare, and kept a majority of the yellow on (lightly sanded).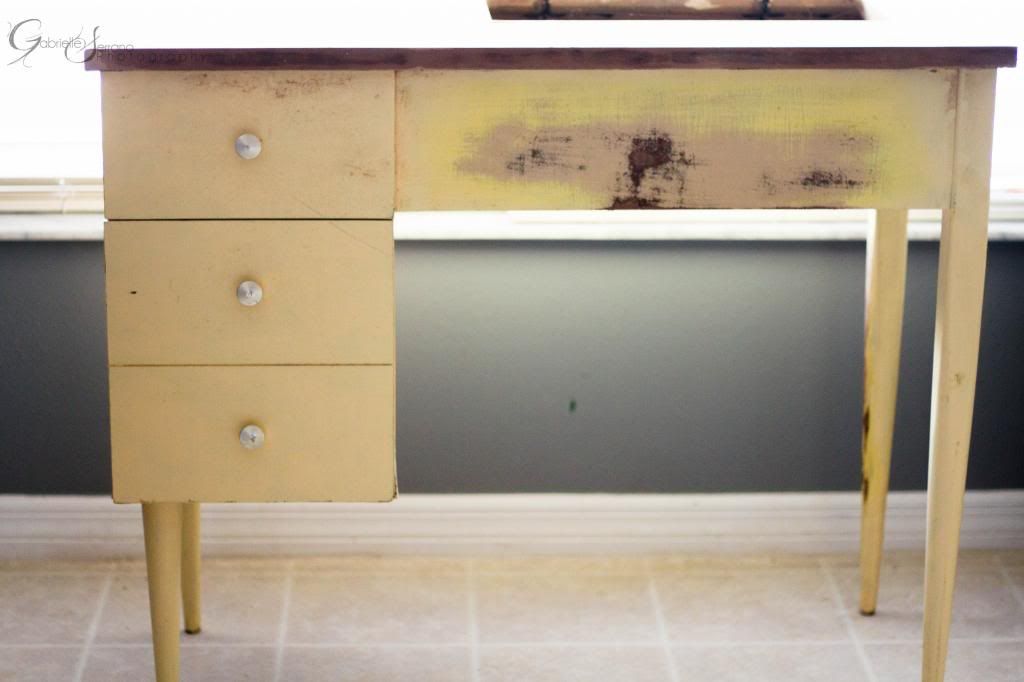 And here is the after:
I primed it with a Valspar Primer spray can (light coat) only on the top half. I wanted more yellow to peak through at the bottom, which with the pictures, you can't even see that well. The pink paint color is Valspar's "Rosy Cheeks" (3 light coats).
I let that dry, and the next day I grabbed a coarse piece of sandpaper and really dug into the table, especially along the corners and sides. Once I had it shabby enough, I used Valspar's Antiquing Glaze. Voila!
The compartment for the sewing machine was really beat up, and I was not at all interested in repairing. I'm using it as bedside table, so I simply placed a basket on top of the compartment.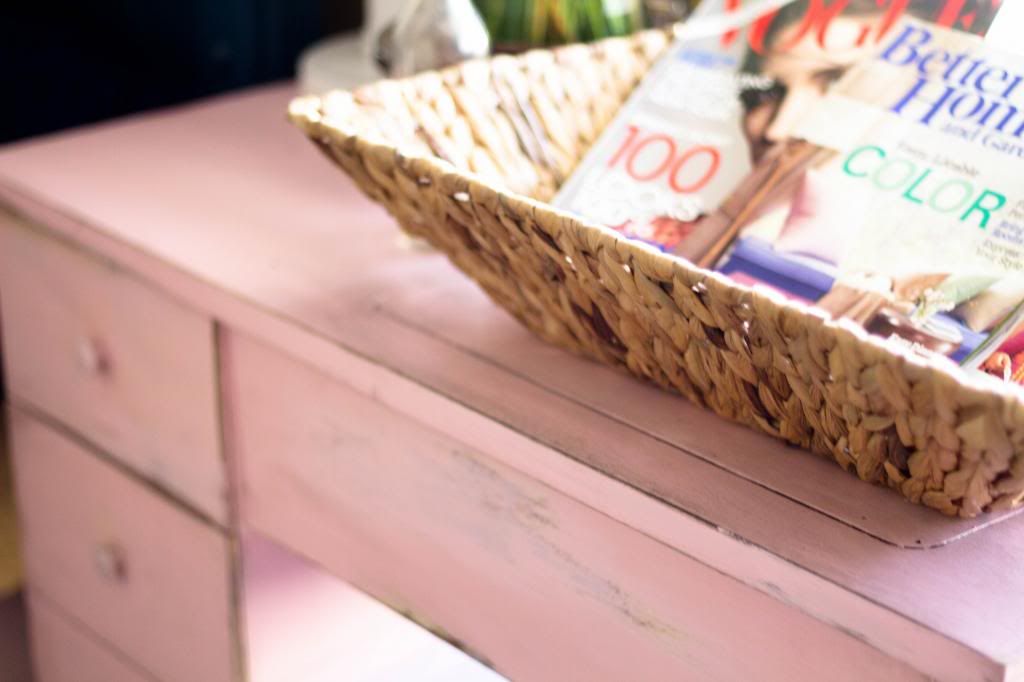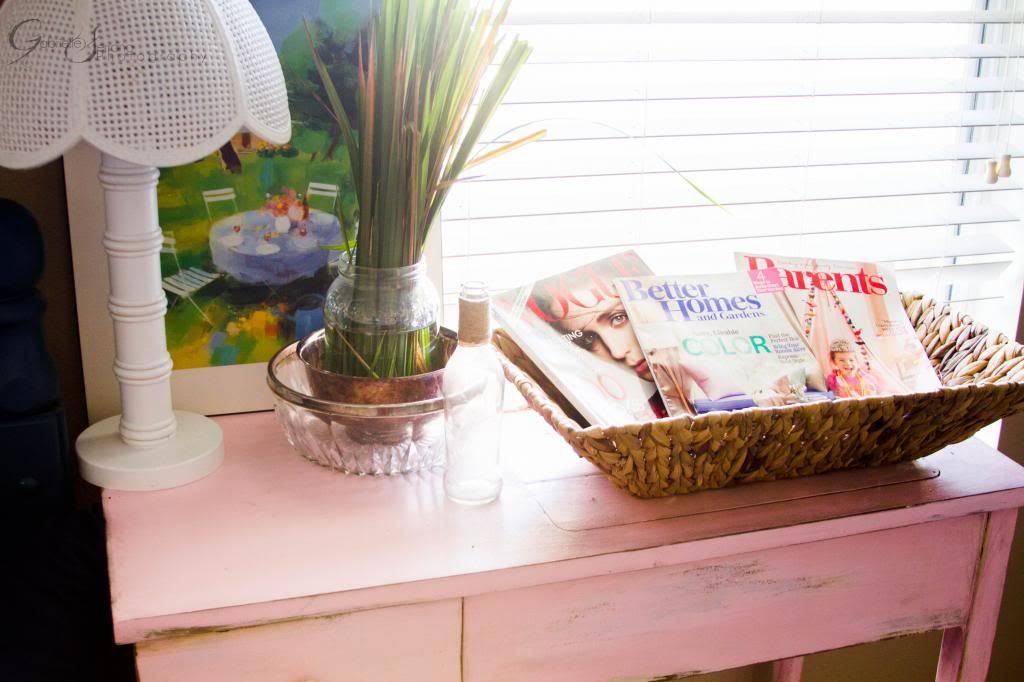 Before and After:
Now excuse me while I clean up the rest of my room. ;)
Linking Up: